We're a hands-on boutique agency by choice.  As senior consultants, we've been around the block; not only do we know our business, but we know each other's, as well.  Our collaborative synergy is what our clients tell us they love the most.
Sarah Fowles, Strategic Lead
Curiosity , connection and cultivation.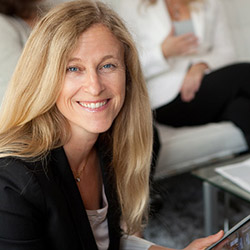 "Sarah's natural inquisitive approach to projects brings out the unique advantages and characteristics of her clients' offerings, creating a synergy between their goals and their customers' desires.  Her love of travel and immersion into new cultures inspire her openness to collaboration and inform her talent for facilitating diverse stakeholders in the development of break-through strategies. Sarah has an inherent empathy and is an excellent listener; it's these qualities that enable her to draw out the important and sometimes unspoken ideas and hopes for a project, ultimately weaving them together into an inspired, successful vision."
-Kirsten Hall
Sarah has been providing strategic direction for 20 years to many organisations including Family Services of the North Shore, North Shore Credit Union, Tyze Personal Networks, Generation i, Tourism BC, Here to Help, Sole Tree, BC Medical Association and ICBC. Previously, Sarah was a part of the team who launched the first online booking tool for Canadian Airlines and ran the Vancouver interactive division of Cossette Communications (now Dare).
Kirsten Hall, User Experience Lead
An inspired approach to information architecture.
"Kirsten's love of modern architecture and design influences her clean approach to information design.  Creating fresh tracks on the web requires a custom overall vision while at the same time fitting together all the varied components of a site — it's like a puzzle.  Kirsten's multi-sensory approach ensures IA makes immediate sense to users, converging both the psychology of navigation and ease of usability;  she creates a comprehensive vision combining these techniques with a dedicated approach to user testing and research –   it's a fascinating and impressive process."
– Sara Bailey
Kirsten has provided user experience consulting to brands such as TELUS, Bell Canada, the Vancouver Olympic Committee, Canada Tourism Commission, Tourism British Columbia, Insurance Corporation of BC, Electronic Arts, Vancity Credit Union, Canada Wide Media, Nokia, Ericsson, Cingular, Parks Canada, BC Hydro, Hitachi Digital Storage Solutions, the oneworld airline alliance and canada.com.
Sara Bailey, Creative/Art Director
Intuitive vision.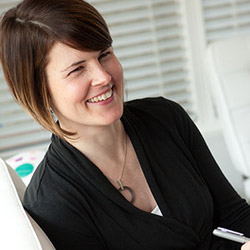 "Exploring creative concepts with Sara is an invigorating experience.  Her innate talent in illuminating connections between  tangential elements and user response is what makes her an award-winning, accomplished designer.  Sara elevates abstract ideas into concrete visual strategies that seamlessly complement the objectives of clients;  there is a unique synthesis of her targeted approach with an affinity for inspired imagery and typography.  Collaborating with Sara is a captivating, intuitive journey."
– Shannon Melnyk
Sara has enjoyed a love for design since an early age and has worked with Canada's top interactive agencies, including Tribal DDB, Blast Radius and Cossette (Dare) and has led projects for clients such as Tourism BC, Clorox, Electronic Arts, North Shore Credit Union and Microsoft. She has also worked with a range of non-profit clients, including the CBC, PHSA (Provincial Health Services Authority), Family Services of the North Shore, Here to Help and Habitat for Humanity.
Shannon Melnyk, Communications Specialist
A story in her eye.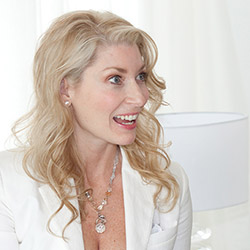 "With a passion for always seeking the hidden treasure within the creative process, Shannon thrives on cultivating strategic insights and impactful brand stories that will bring a project to life.  She has an enviable relationship with the written word, and truly enjoys seeing the impact of her writing upon its audience.  Always committed, professional and collaborative, Shannon exceeds expectations.  Inspired by her other life as a travel journalist, Shannon is a communications ambassador on an international scale."
-Sarah Fowles
Well- versed in search engine optimization best practices, she advocates for the development of exceptional content to support the findability of online environments. Recent web projects include the Canadian Tourism Commission, TELUS, BC Hydro, Family Services of the North Shore, Generation i and Smuggler Films.
Other White Crow team members
Danielle Krysa, Senior Designer
Danielle spent eight years in Toronto, first at IBM on their design team, and then at TAXI Advertising as their Senior Interactive Design Director. Following TAXI, Danielle started her own design company called Big Bully, and in 2004 she moved to Vancouver and joined Cossette (Dare) as their Creative Director of Interactive Design.
Danielle has had the opportunity to work with clients such as Nike, BMW Mini, TELUS, Prospera Credit Union, Tourism British Columbia, Nintendo, Bell, and many more. Her work has been featured in Communication Arts, Cannes (Bronze Lion), Applied Arts, New York Art Directors, London International Awards, One Show, Young Guns Australia, Canadian New Media Awards and a feature in Print Magazine's Interactive Issue.
James Sadler, Technical Director
James Sadler has provided technical direction and implementation to end-clients and global advertising and PR agencies in Vancouver, Toronto, and London, to produce work for clients including Samsung, Clorox, BC Hydro, DP World, Fido, Hains Celestial, Bell Telecom, Harper Collins, Forsyth, Crystal Decisions, the Prince's Trust, Ballard Power Systems and others.