We're a hands-on boutique agency by choice.  We specialize in branding that is authentic and strategies of delivery that deliver results. As senior consultants, we've been around the block; not only do we know our business, but we know each other's, as well.  Our collaborative synergy is what our clients tell us they love the most.
Sarah Fowles, President/Digital Strategist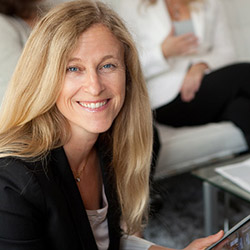 Sarah is passionate about creating content strategies that are rooted in storytelling and specializes in articulating these stories to the brand experience. Sarah has over 20 years of strategic communication experience working with clients in both large and small agency settings. She has provided strategic direction to ICBC, Tourism BC, Family Services of the North Shore, Here to Help, Impact Privacy, Central1, Doctors of BC, A GP for Me, Divisions of Family Practice, Shared Care, Pacific Community Resource Society and BlueShore Financial (formerly North Shore Credit Union).
Sara Bailey, Creative/Art Director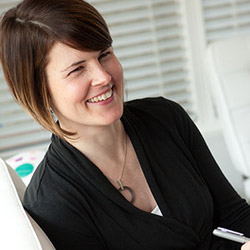 Sara Bailey thrives at the intersection of design and technology, using visual strategies to reach, inspire and motivate people. Sara has consulted for non-profit associations, large corporate brands, marketing agencies, and interactive teams, including Tribal DDB, Blast Radius and Cossette. She loves all aspects of design – from branding startups to creating mobile apps – and develops creative strategies that achieve business goals and highlight values. She was named Designer of the Year at the Canadian New Media Awards and has been a judge on several digital award panels, including Applied Arts magazine.
Cheri Hanson, Content Development Specialist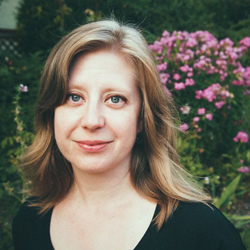 An experienced writer, journalist and strategist, Cheri distills complex ideas into clear narratives that deliver results. She began her career as a daily news reporter, before shifting into content development projects and multi-platform copywriting. Cheri has worked with a wide range of clients, including Microsoft, Airbnb, Giant Bicycles, Bocci, MetaLab, JotForm, Family Services of the North Shore, the University of British Columbia, the Canadian Olympic Team, and many others. She has also consulted for advertising and marketing agencies including Cossette, BSTRO, the Still Brandworks, and Storydriven.
Mike Schimanowsky, Technical Director
Mike is a multi-disciplinary front- and back-end web developer who works primarily with Linux, Apache, MySQL, PHP, HTML5, and Javascript. Mike is comfortable with multiple operating systems (Windows/Mac/Linux) and commonly develops on e-commerce and content management systems including WordPress, and Magento. Over the past 20 years, Mike has also worked with digital imaging, video game programming logic, animation, audio/video production and post-production, streaming media systems, server network management, social media integration and reporting tools, and more, He has built multiple e-commerce systems on several platforms, and specializes in optimizing storefronts for both performance and marketability.